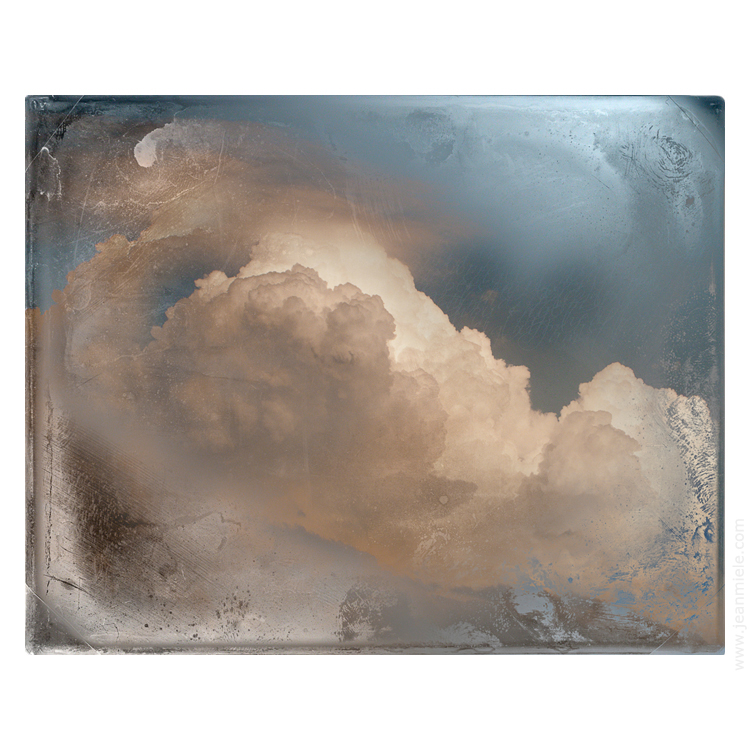 "Descartes Was Wrong"
is one of two new images added to The Vintage Series: Scientific Inquiries specifically for the What Could Be exhibition at Catherine Couturier Gallery. As with each image in this series there's an accompanying quote:
"Not to be able to stop thinking is a dreadful affliction, but we don't realize this because almost everybody is suffering from it, so it is considered normal. This incessant mental noise prevents you from finding that realm of inner stillness that is inseparable from Being… The philosopher Descartes believed that he had found the most fundamental truth when he made his famous statement: "I think, therefore I am." He had, in fact, given expression to the most basic error: to equate thinking with Being and identity with thinking… Identification with your mind creates an opaque screen of concepts, labels, images, words, judgments, and definitions that blocks all true relationship. It comes between you and yourself, between you and your fellow man and woman, between you and nature, between you and God. It is this screen of thought that creates the illusion of separateness, the illusion that there is you and a totally separate 'other.' You then forget the essential fact that, underneath the level of physical appearances and separate forms, you are one with all that is."
~Eckhart Tolle, from The Power of Now
I'm posting this today, because I just came back from the Photographic Universe II Conference at Parson's/The New School. And while I enjoyed hearing Mia Fineman talk about the history of photographic manipulation (she's the curator who put together the amazing Faking It show at the MET last year), there were a number of speakers (I'm not naming names!) who relate to photography – and the world – in that disconnectedly cerebral, all-too-familiar in the ART world way…  Exactly what inspired me to make this image.