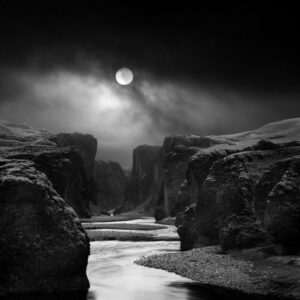 It's an honor to see my work included in The Center for Fine Art Photography's "Dreams" exhibition this month. The photographs currently on display at C4FAP's gallery in Fort Collins, Colorado thru January 7, 2012 were selected from over 2,500 entries. The curator of this show, Aline Smithson is the editor of the Lenscratch blog, and a wonderful photographer in her own right. Here's what she had to say about the show:
"The concept of dreams is a broad one—a dream can be a personal goal, a life fantasy, a desire, and an ethereal scramble of ideas and imagery ripe for interpretation. It was from this heaping platter of ideas and elucidations with which I had to form an exhibition. And what a feast it was. I wasn't disappointed in this quest, in fact, I was overwhelmed with fantastic images and I was only sorry that I had to edit the exhibition down to 62 images."
My friend Vyana Bergen inspired the title for this image. She talked about how ancient Celts referred to 'thin places' in reference to those magical spots where the veil between worlds is most permeable. Kind of like The Mists of Avalon. This photograph was made in Iceland, but wasn't included in my Iceland book. It just seemed to have a flavor all its own, so I'm glad it found a home among the dreamy images in this show.