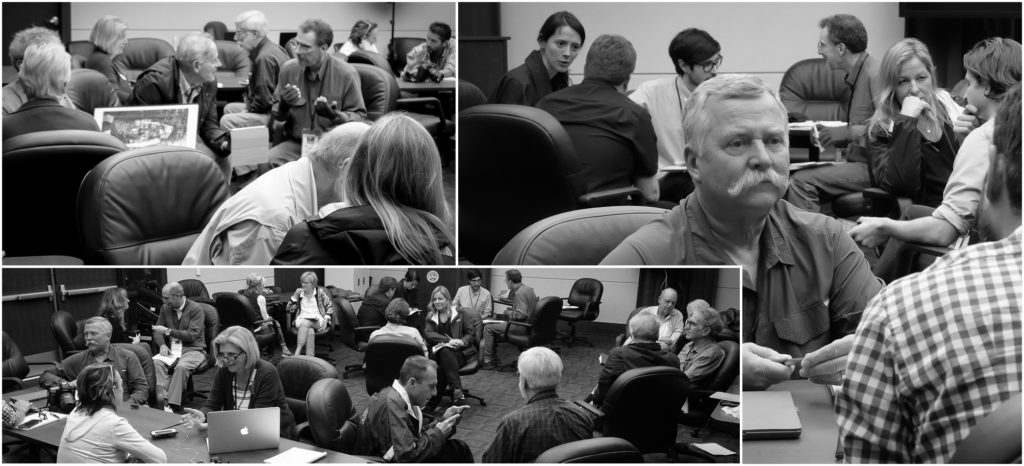 HOW TO TALK AND WRITE ABOUT YOUR WORK
Led by Jean Miele, Produced & Co-hosted by Charles Chessler
What are you doing to promote your work?
Whether you're attending portfolio reviews, writing copy for your website, pitching gallerists, or simply get stuck when people ask what your photographs are about, this workshop is for you.
In this participatory, hands-on workshop, you'll learn the critical distinction between superficial description of what your photographs are OF – and the more subtle (and infinitely more important) underlying reasons you had for making them: what they're ABOUT. This workshop teaches you how to avoid the twin pitfalls of literal and technical description, as well as the dreaded "artspeak".
Verbal and written in-class exercises will help you define who you are as an artist, form a deeper understanding of your own work, and generate more skill at conveying that understanding.
By the end of the workshop, you'll be engaging people as dynamically with your words as with your pictures.
Date: October 21, 2017, 11am – 4pm
In midtown Manhattan at Simple Studios, 134 W 29th St, Fl 2, NY, NY 10001
$150 per-person. Payment in advance by Square Invoice.
To register please email Charles: charleschesslerphotography@gmail.com
15 participants maximum. Guaranteed individual attention.
There are no prerequisites for this course. Please bring work to share with the class, and be prepared to discuss your work. A notebook, laptop, or some way to write about your work is necessary.