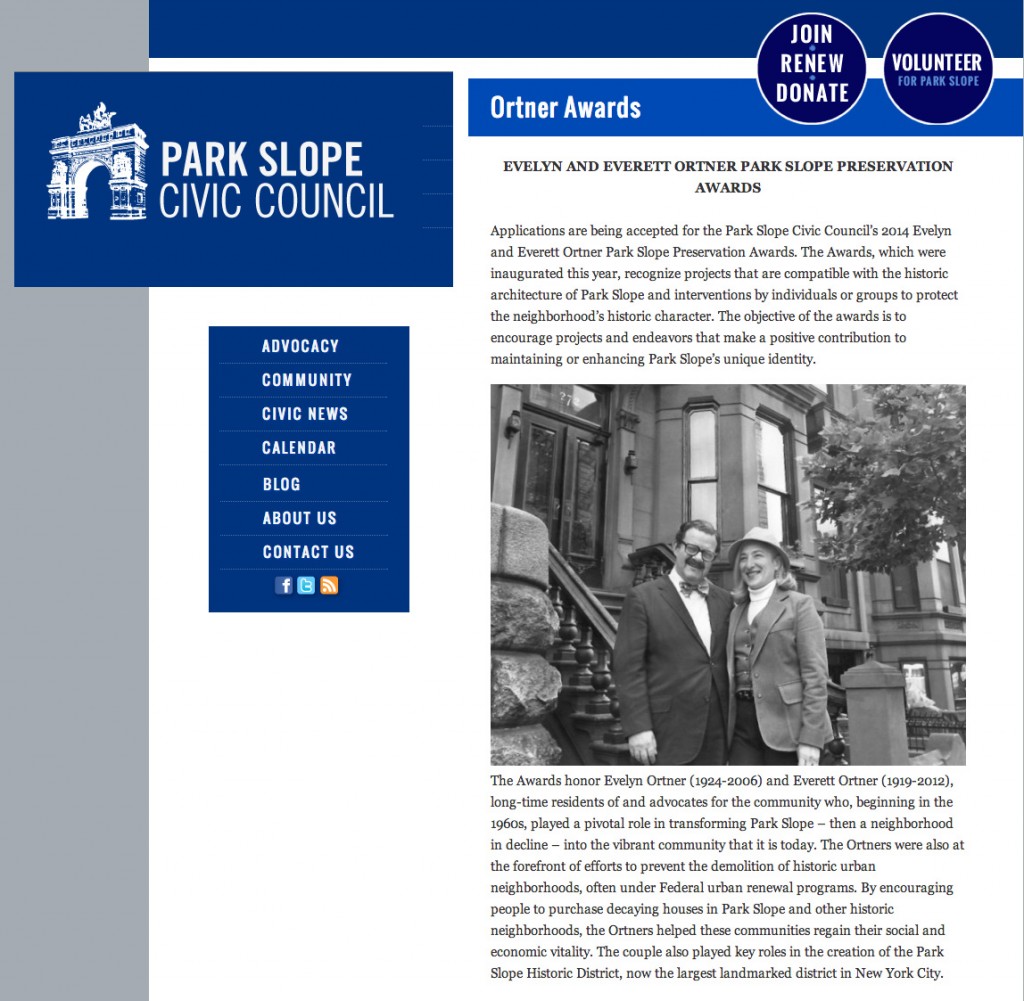 As the scion of a family of New York architects and engineers, and a more-or-less lifelong resident of Park Slope, I'm honored to have been invited to be one of the jurors for the Park Slope Civic Council's 2014 Evelyn and Everett Ortner Park Slope Preservation Awards.
My immediate family moved to Park Slope in the mid-60s, and my paternal grandfather was born on Union street between 4th & 5th avenues. My maternal grandparents lived in what used to be called, more generally, "Flatbush," but might now be more accurately referred to as Kensington. My parents met as undergraduates at Pratt Institute. Both sides of the family have been in Brooklyn since the time of my great-grandparents.
The Awards, which were inaugurated this year, recognize projects that are compatible with the historic architecture of Park Slope and interventions by individuals or groups to protect the neighborhood's historic character. Apparently, the inclusion of a professional photographer is intended to provide a not-strictly-architectural perspective to the panel of judges 😉
My thanks to my friends on the Civic Council for the nod, and the vote of confidence. I'm looking forward to getting to know the other jurors, and to seeing the submissions!
Know of any exceptional projects in the neighborhood? Read the prospectus, and submit!