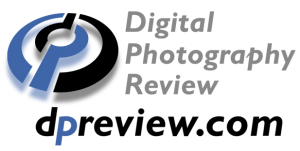 This retouching article received more than 100,000 page views, and generated quite a bit of discussion on the DPreview site. As expected, there were a good many comments centered around Photoshop and the technical aspects of the article – along with a more comments on the ethical and cultural implications of retouching than I could have imagined!
Here are two of my favorites:
"…using photoshop is not real photography. improve your technique, don't depend on software to make your images for you."
"Skin needs to be retouched? Says who? Idiots who don't realise that we don't need images of non-existent perfection to aspire to. What is even the point of pretending we are something we aren't. The camera never lies but photoshop gives you a certain flexibility with the truth!"
If you're a Photoshop user, check out the article for the technique. Otherwise, it may be worth a look just for the comments. The issue of photographic enhancement (or manipulation, depending on your point of view), pro or con, is absolutely fascinating to me. Some of the biggest questions inherent in my fine-art work are: What is a photograph? And where, exactly, is the line between reality and fabrication? These are hot issues these days. Surprisingly, they always were – right from the inception of the medium. In fact, the Metropolitan Museum of Art in New York City mounted a wonderful photography exhibition last year dedicated to exploring these very issues.
What do you think? Is there any such thing as an unmanipulated photograph?