This weekend workshop focuses on our artwork as a reflection of our inner journey. Two instructors, Calé and Jean (aka "Gino") lead a series of experiential exercises to help you generate direct access to inspiration, connect with your intuition, and engage in making art as a spiritual practice. During the workshop participants may engage in any medium: photography, drawing, poetry, painting, collage, music – or whatever speaks to you.
Join us – Friday evening at 7:30 thru Sunday at 5 pm.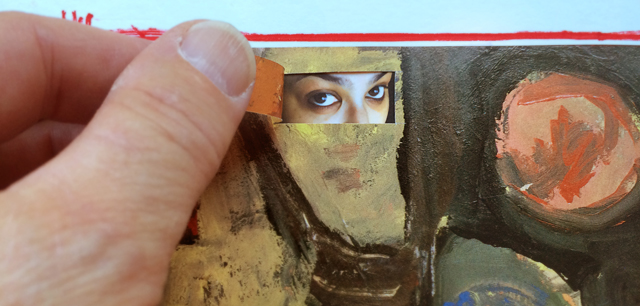 Inspiration isn't something we need to wait for. It's an intention. Inspiration means access to the divine spark that resides in each of us. It also means "breath." Inspiration arrives when we get down to work. This workshop is all about breathing, and getting down to work. By focusing on making art as a reflection of our inner journey, Calé and Gino will help you generate direct access to inspiration, connect with your intuition, and engage in art-making as a spiritual practice. Rather than focusing on theory or technique, this workshop engages directly in a series of experiential and art-making exercises to help you see your blind spots and find your way past the self-imposed limits we all place on our creativity.
The workshop is based on 4 pillars:
Assignments: They say "You can't think your way into a new way of living… You have to live your way into a new way of thinking." Embodied learning, the ancient process of learning by doing, helps us remember that we are more than our thoughts. By engaging mind, body and spirit in balance, the part of our being that thinks with words is relegated to a secondary role, and creativity blossoms. Taking action, especially when we are uncertain of the outcome, is how we get unstuck.
Emotional/Energetic Portfolio Readings: Almost always, there is unconscious emotional content in our artwork. Bringing it to consciousness can point us in the direction of growth. Similarly, learning what others see in our work allows us to measure (and close) the gap between what we hope our art says, and what it actually conveys independent of our explanations and stories. Seeing our own work more clearly helps us make better work, and perhaps more importantly, helps us to see ourselves more clearly.
Bioenergetic Exercises and Active Meditations: The wisdom of the body is profound. Bypassing words and the conscious mind by engaging in group and individual processes allows us to hear the whisper of intuition more clearly, and helps us connect with ourselves and each other.
Talks: About creativity, emotions and our bodies. We will discuss how to resist the temptation to use the camera (or whatever medium we choose) to protect ourselves emotionally, by choosing to meet our subject in the here and now. We will also talk about the hidden messages we leave for ourselves in our work – and how we can use those messages to find our way, learn from our intuition, and better understand our own work.
Light is energy, and Seeing is a form of both alchemy and divination: the way we see things changes them, and the way we are seen changes us. We create our own reality through the way we choose to see ourselves, each other, and the world. Using this workshop as a vehicle to travel beyond words, we will bring ourselves – and our art – to a new level.
---
This workshop is limited to 15. Register Now!
Questions? Want to join us?
To pay by check, inquire about the workshop, or if you'd just like to talk, call Gino at 212-222-4808, or e-mail.
---
Beings of Light Workshop Details
Friday 10/30/15: 7:30pm-10pm
Saturday 10/31: 9am-6pm
Sunday 11/1: 9am-5pm
in Park Slope, Brooklyn, New York
WORKSHOP FEES: The workshop is $575, and includes lunch.
$875  Deluxe Package includes the workshop + a signed original print by either Calé or Jean Miele.
$1175 Double-Deluxe Package includes the workshop + two signed original prints – one from each instructor.
This workshop is limited to 15 students.
Course Requirements: A willingness to participate, dance, take risks, and open your mind and heart; digital camera, iPhone camera, or some other portable means of making art on-the-spot (ie: pen and paper, paints and brushes, collage materials, musical instruments, or whatever inspires you); a project or body of work to share with the group (printed, or physically presented if possible); a notebook for journaling; light clothes for exercises. Optional: Laptop or iPad for sharing work and downloading and processing photos.
---
Please help us spread the word via the "share" buttons below, or copy & paste this link:
http://www.jeanmiele.com/post/beings-of-light-artists-workshop-retreat-october-2015/
"Liking" our Facebook page will help us keep you posted. Thank you!
---
About the Facilitators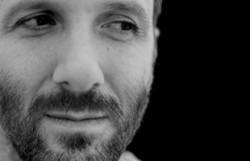 Calé has been an editorial and commercial photographer for the last 16 years, and has contributed to publications such as National Geographic, Newsweek, Vogue, GQ, NY Times, among others. For the last several years he has been embracing a major life shift and dedicating more time to his artwork, which looks into the universe of his inner experiences, including questions of love, sexuality, identity and spirituality. His photos have been seen in galleries, museums and festivals in Denmark, Russia, Ireland, Argentina, Bolivia, Brazil and USA. He recently won the XIII Marc Ferrez Prize in Brazil, a $22,000 grant. He has also won the Iberoameicanos Award, Best Portfolio in Encuentros Abiertos Argentina and a Mention of Honor in Porto Seguro Prize 2002.
www.cale.art.br
www.facebook.com/cale.merege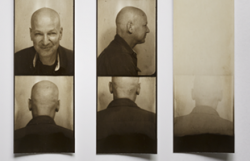 Jean "Gino" Miele's photographs explore the borderlands between fiction and reality, and reflect his lifelong interest in perception, spirituality and mysticism. His images remind us that moments of perfection are possible, and that we create our own reality. He believes every photograph is an act of transformation, and that the photographs we make tell us more about ourselves than about what was in front of the lens. Miele's photographs have appeared in thousands of publications, including "Fotografi," and HCP's "Spot." His artwork has been exhibited internationally, and acquired by collectors worldwide. Gino's workshops empower students to realize their own photographic vision. He has taught for Adobe, Apple, ICP, the Maine Media Workshops, Fuji, Anderson Ranch, and many others.
www.jeanmiele.com
www.facebook.com/JeanMielePhotographer