Want to bring your work to the next level?
Private, one-on-one sessions with Jean Miele are available year-round, in-person or by distance learning.
I work with clients both in person, and via the web. In fact, it's easy to share computer screens via Skype!
Call the studio to schedule Photoshop lessons designed just for you.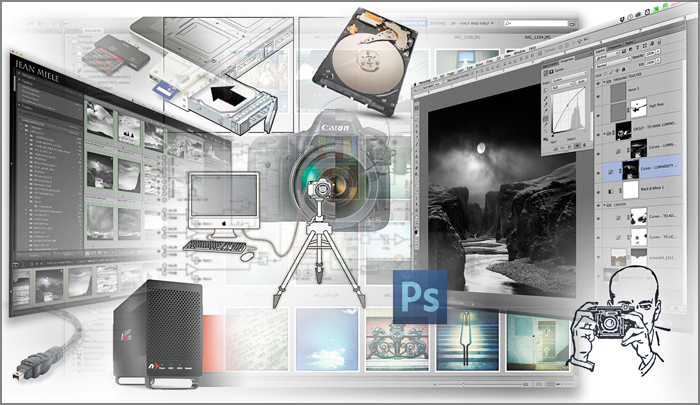 DIGITAL DARKROOM sessions can focus on Lightroom's develop module to transform RAW files into photographs that "sing," Photoshop Layers & Masks for advanced "darkroom" work, retouching and composite image-making in Photoshop and Lightroom, Lightroom workflow, image storage & management, inkjet printing & presentation for portfolios and exhibition, and much more.
PORTFOLIO REVIEWS and one-on-one editing sessions are a great way to find out what's working and what's not – and what to do about it. Having an unbiased eye look at your work and provide direct but compassionate feedback is an effective way to accelerate your learning process, especially when it comes to projects, websites, and bodies-of-work in-progress.
MINI-WORKSHOPS can be arranged in NY or wherever you wish, to delve, hands-on, into any of the above, as well as studio lighting, camera technique – or whatever you'd like to focus on.
The curriculum can be whatever you need it to be…
In fact, helping figure that out is one of the things I do best.
Give a call, and we'll figure out how to bring your work to the next level.