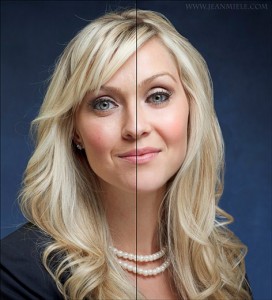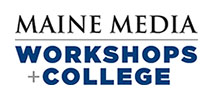 Photo Restoration and Retouching
Five-Day Workshop at the Maine Media Workshops & College, Camden, Maine
April 28 – May 4, 2013

information & registration

Retouching helps your good pictures look great, and your great pictures look perfect. Regardless of subject matter – whether you're enhancing "people" pictures, still-life, or art photos – you'll learn pro-level Photoshop retouching techniques to improve your pictures. Hands-on lab-time in MMW's state-of-the-art digital lab, coupled with straightforward demonstrations teach you to: take utmost advantage of Layers and Masks for non-destructive editing; apply the Clone Stamp and Spot Healing tools to enhance skin and remove unwanted elements; use Transform tools, Puppet Warp, and the Liquify filter to reshape and re-structure images.
The course will integrate best Photoshop practices for color correction and color management, and show you how to streamline complex workflows by creating Actions. Of course, no workshop that includes "perfecting" techniques would be complete without lively discussions about the ethical implications of image manipulation. Individual attention will focus on specific areas of interest for each student.
Prerequisite: Participants should be at home in Photoshop, and entirely comfortable with Mac OS computers.
Copyright © Jean Miele 2013. All Rights Reserved. No Reproduction Without Written Consent.This course description may not be used in whole or part to describe, promote, or advertise classes, workshops, or seminars by any instructor other than the author.