Photography as Alchemy
I often teach a course I call "Visual Alchemy," where students learn about transforming something they've seen into something that's uniquely theirs – a photograph that conveys something ineffable, and that is particularly and uniquely theirs to make. Generally speaking, the photographers I most admire are alchemists. (Even when they're telling stories that relate to what I affectionately refer to as "reality.")  Duane Michals' work, in particular, is wonderfully alchemical. He uses the camera, as Minor White referred to it, as a "metamorphosing machine." His work is full of surprises, inspiration, and as he says himself, questions.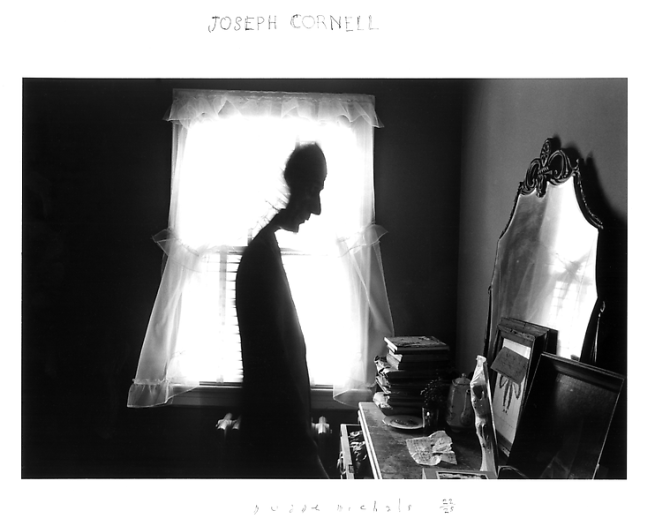 "…photography is an art but by and large as it is practiced by most photographers, will be remembered as a minor art because it lacks the essential ingredient of all major arts which is invention. Photography is essentially an act of recognition by street photographers, not an act of invention. Photographers might respond to an old man's face, or an Arbus freak, or the way light hits a building—and then they move on. Whereas in all the other art forms, take William Blake, everything that came to that paper never existed before. It's the idea of alchemy, of making something from nothing. I feel the more a photographer intrudes into the photograph, the more he creates. But people expect less from photography than they do from the other arts. They're quite happy to simply reproduce someone's face and they assume that that represents the person and if that person looks attractive, so much the better. It's the most democratic of all the arts in that anyone can take a photograph or has had their picture taken; so accessible that we don't demand as much and that's what makes me angry. Even the pace setters and the professionals in the field, the people who define photography themselves never expect more from the medium than that. Szarkowski, it seems to me, feels that the history of photography has already been defined and it's simply a matter of refining that definition. Photography is not even a hundred and some years old and it's already this staid, ossified institution. People are still lighting candles under Stieglitz and under Weston's green pepper, and rightly so, but let's get on with it! I've seen enough of France at the turn of the century! If photography is a viable living art form, it has to change. It should not be threatened by a handful of non-conformists. The real danger to the medium is the photographer still photographing parking lots in California and being heralded a genius."
– Duane Michals (from a 1987 interview by David Seidner, in BOMB Magazine)
"Did I tell you what I want on my tombstone? 'Having a wonderful time. Wish you were here.'"
On my way back from a Maine Media workshop led by Sean Kernan, I stopped at the Peabody Essex Museum in Salem, Mass., to check out the "Storyteller" exhibition. This piece is from that show: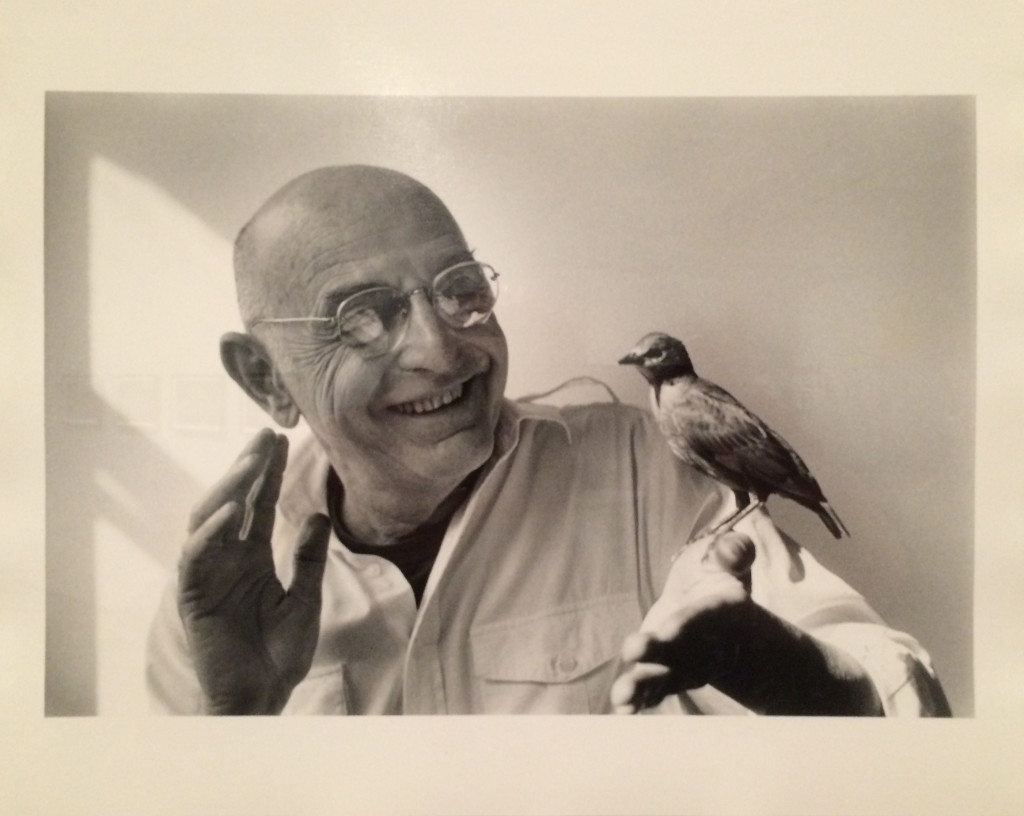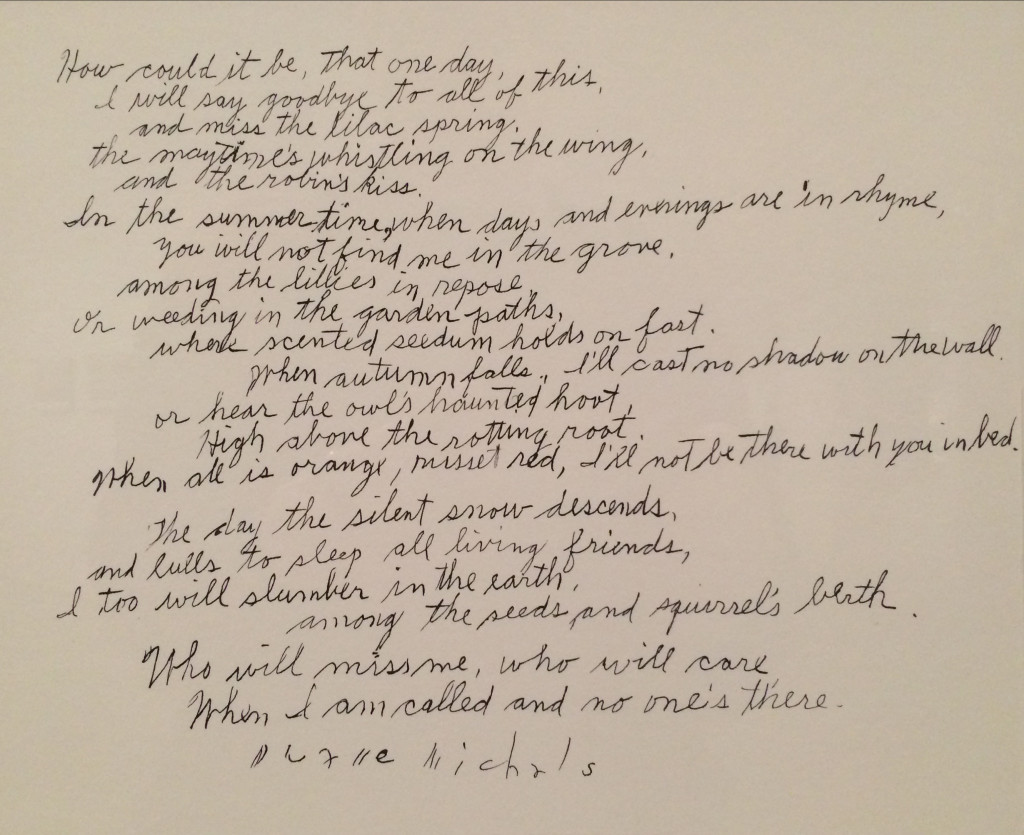 "How could it be, that one day
I will say goodbye to all of this,
and miss the lilac spring,
the maytime's whistling on the wing
and the robin's kiss.
In the summertime, when days and evenings are in rhyme,
you will not find me in the grove,
among the lilies in repose,
or weeding in the garden paths,
where scented seedum holds on fast.
When autumn falls, I'll cast no shadow on the wall
or hear the owl's haunted hoot
high above the rotting root.
When all is orange, russet red, I'll not be there with you in bed.
The day the silent snow descends,
and lolls to sleep all living friends,
I too will slumber in the earth,
among the seeds and squirrel's berth.
Who will miss me, Who will care
When I am called and no one's there"
– Duane Michals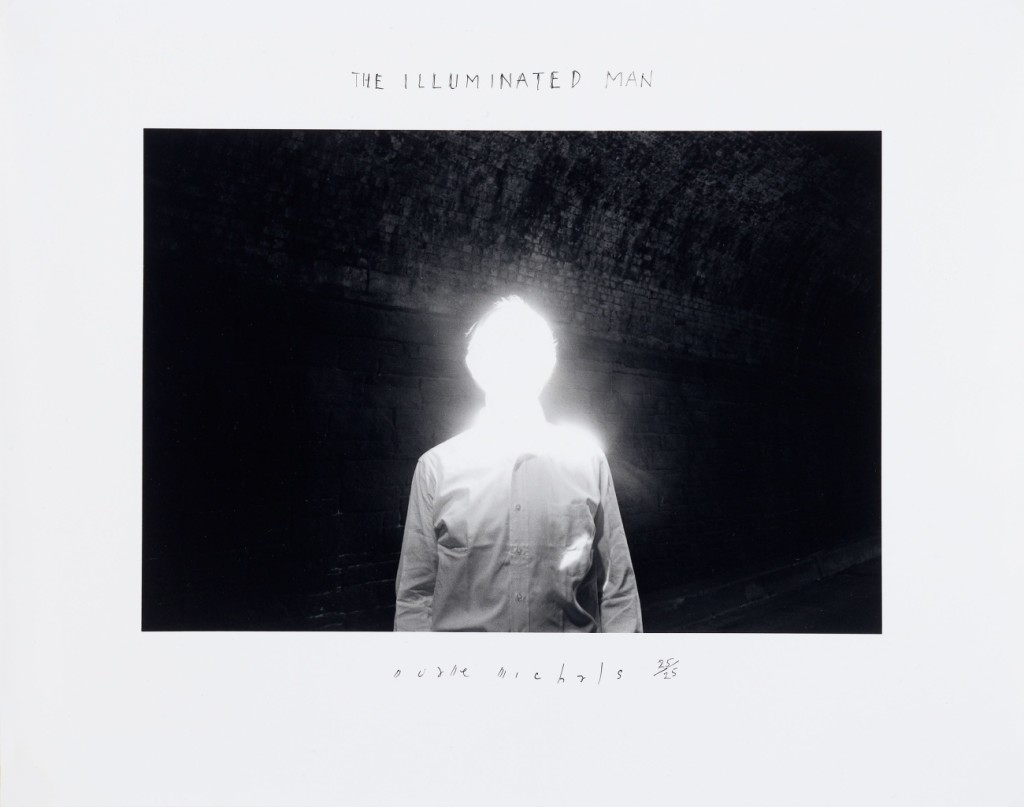 "The most important things of our lives are philosophical. Are unseen, rather. My photographs are about questions. They are not about answers. I think photographs should provoke, should set up the question, the premise, and shouldn't give the answer."
Thank you Duane.